Falcon Foodservice
Falcon is the UK's leading manufacturer and supplier of high-quality, commercial prime cooking equipment.
Its extensive product portfolio includes gas and electric ranges, grills, fryers, chargrills, steamers, convection and combination ovens.
Falcon is also highly respected for its specialist application products that include heated food trolleys, services and bespoke cooking suits.
Visit Falcon Foodservice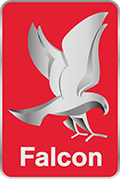 The AFE group ltd. Registered in england. Registration no. 3872673. Registered office: Bryggen Road, North Lynn Industrial Estate, Kings Lynn, Norfolk PE30 2HZ
Privacy Policy l Cookie Policy